---
Firehouse Graphics
Best Decals Out There
NonReflective or Reflective Stonemason Masons masonic freemasons American flag sticker decal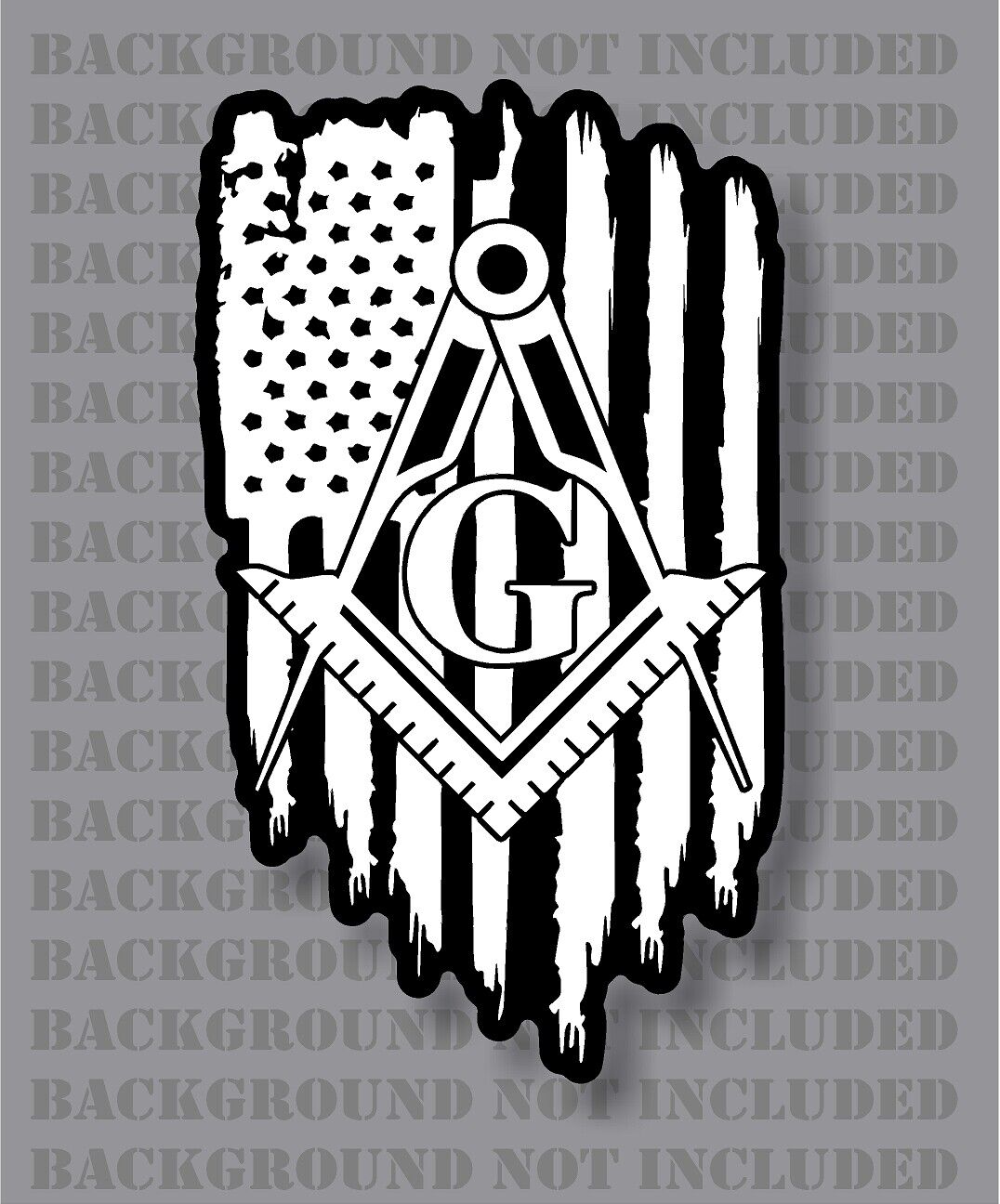 Product Description
Highest Quality Around
All of Firehouse Graphics decals are made in Charleston, South Carolina. Each one is made using high grade outdoor vinyl, Both nonreflective and reflective decals are UV Laminated to ensure long lasting outdoor performance. Most commonly used on the outside of vehicles but can be applied to any smooth clean surface.
Our Decals
Every one is made per order
Decals are latex printed (far more durable than other methods), UV Laminated,  Contoured Cut, then packaged per order. The reflective vinyl decal will reflect very brightly but does cost a bit more, I have outlined the decal in black so that it blends into tinted windows or dark surfaces better.  Very easy to install, instructions are included with each purchase.
Payment Policy
Buy Two Get One Free- Place 3 decals in your cart and Ebay will discount one for free. 2 packs count as one decal listing, Purchase three separate 2 packs to get the discount or Two other sizes and a 2 pack.

Shipping Policy
Free economy shipping- is still USPS First class mail but does not have tracking. If your order is over $20.00, automatic tracking will be provided. If your order is under $20.00, then there is no tracking unless you select Standard Shipping as your shipping method. Standard Shipping- USPS First Class Package is rate based off of weight and destination.
Returns Policy
Typically we do not accept returns but we are more than willing to assist with any problems or questions,  and possibly getting a replacement out to you ASAP. We want you to have the best looking decal out there and we understand accidents happen during installation.